Smoltek strengthens the company's IR communication together with Honeybadger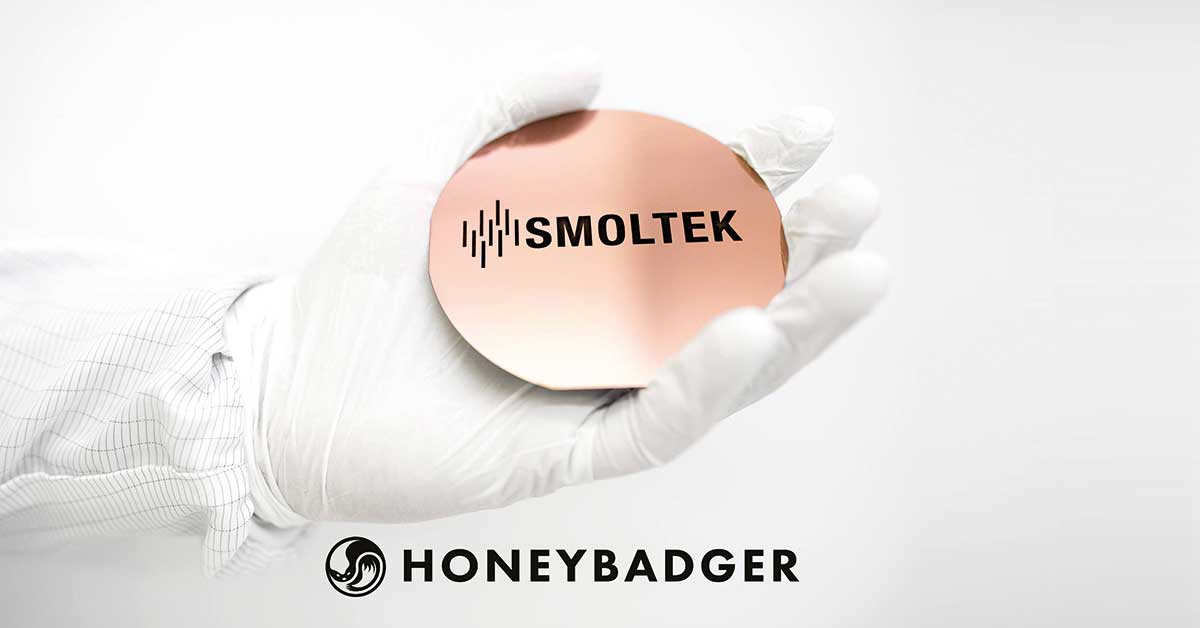 Spotlight Stock Market-listed Smoltek has signed an agreement with the IR communication agency Honeybadger, that will assist the company within investor-related communication.
"We are preparing for a commercial breakthrough for Smoltek's revolutionary nanotechnology through licensing to entities in the semiconductor and electronics industry. As this happens, we expect an increasing amount of interest from investors and media in Sweden as well as internationally. This means that we need to take our market communication to a new level. After evaluating different alternatives, we have chosen to work with Honeybadger, as they have extensive experience in working with advanced technology and innovative public companies. I look forward to communicating on our upcoming progress together with them," says Smoltek's CEO Anders Johansson.
During 2019, Smoltek has taken major steps towards signing a first license agreement for the company's capacitator technology CNF-MIM. It is therefore important that the company now strengthens its IR competence for the future, regardless of whether the first agreement is signed in the current year or somewhat later. Smoltek aims to become clearer in its communication with the company's stakeholders, including shareholders, other investors and media.
As a part of this effort, Honeybadger is appointed as Smoltek's IR communication partner to assist with strategic advice and operational work related to the company's regulatory and non-regulatory market communication. Additionally, the agreement allows Smoltek to utilize Honeybadger's services in web development and PR activities with focus on Swedish and international industry and business media.
"It is inspiring to start this collaboration with Smoltek, and we look forward to contributing to a better understanding of their unique nanotechnology platform and applications. The company is well-positioned in today's world as their technology enables both technological advances and a more equal access to digital solutions as they become smaller and more energy efficient. This makes Smoltek attractive and exciting for us to work with in a world where investments are becoming increasingly assessed on the basis of both economic and sustainability-related criteria," says Honeybadger's CEO Johan Waldhe.
The IR communication plan that is now being finalised will be implemented gradually during the first quarter of 2020.
Read the press release from Smoltek (in Swedish)
For more information about Smoltek, please contact:
Anders Johansson, CEO Smoltek Nanotech Holding AB (publ)
Email: anders@smoltek.com
Telephone: +46 708 393 693
Website: www.smoltek.com
For more information about Honeybadger, please contact:
Johan Waldhe, CEO, Honeybadger
Tel: +46 (0)70 433 59 33
Email: johan.waldhe@honeybadger.se
Website: www.honeybadger.se