Our new website concept is now online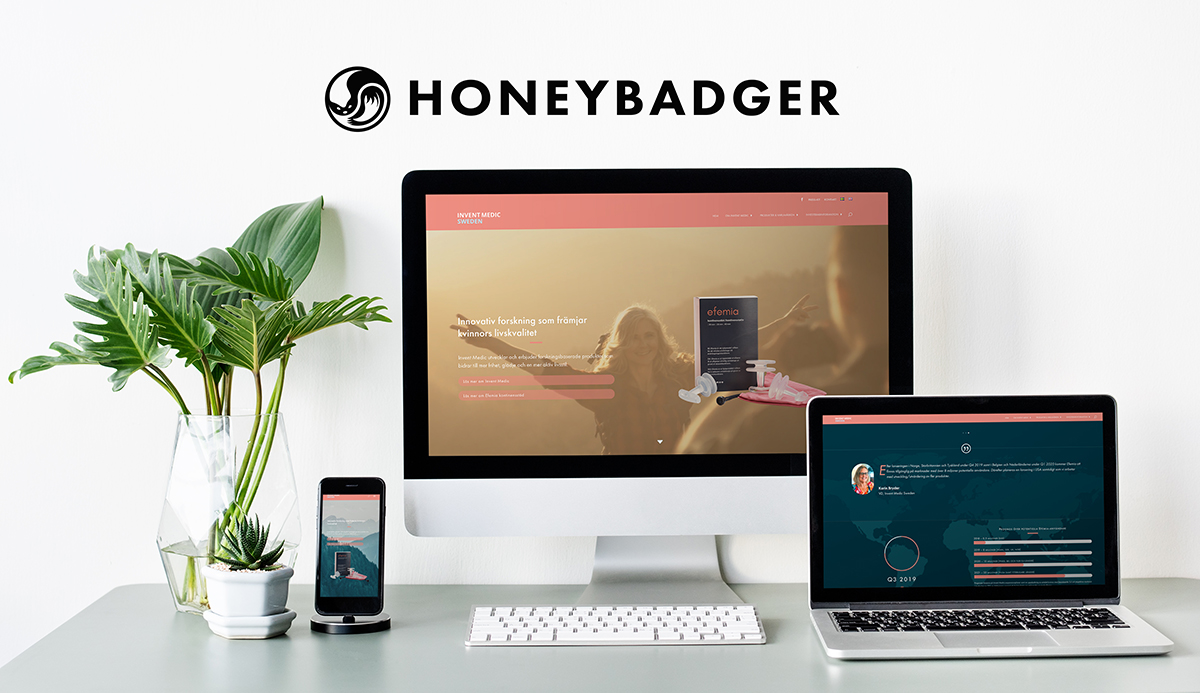 Spotlight Stock Market listed Invent Medic's new website, based on Honeybadger's new website concept, is now published in Swedish and English. It is effective and responsive (works great also on mobile), dual-language and has an automatic connection to Cision, ensuring that the company's press releases and news items are always up-to-date.
The website can be reach at https://www.inventmedic.se/
Honeybadger's new website concept is quite flexible and aimed at private and public companies inneed of an efficient digital platform to use in its communication with existing and potential partners, investors, customers and other important target groups. Its functionality is module-based and therefore easily upgradeable over time.
We'd love to tell you more
If you want to know more about Honeybadger and our services, feel free to ask for a first, no-strings-attached meeting. We can meet up at your offices or ours in Gothenburg, or via telephone.
For urgent matters, please call our direct numbers or our main office number. The operator will be able to reach us or deliver a text message.
HONEYBADGER

Kyrkogatan 22
411 15 Gothenburg
Sweden
HONEYBADGER

Kyrkogatan 22
411 15 Gothenburg
Sweden
– HONEYBADGER AB © 2018 – 2020